This is so quick and easy and my kids love it! Please excuse the not-so-great pictures. ;)
You'll need
flour tortillas (one for each pizza)
a can of petite diced tomatoes
jar of pesto sauce-I use Classico brand found at Wal-Mart for a little over $2
2 cups shredded mozzarella cheese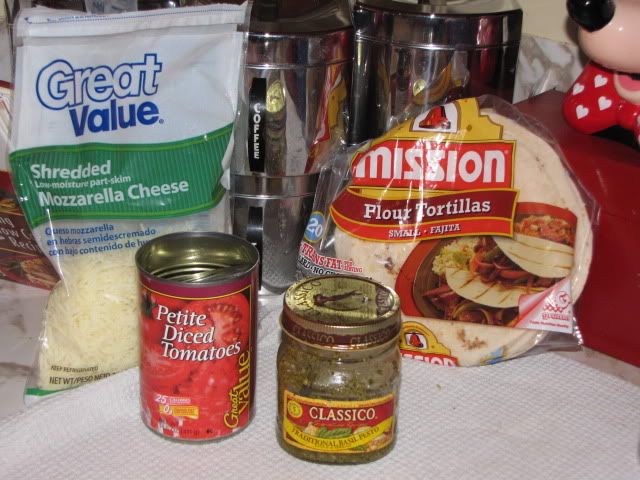 Spread some pesto sauce on the tortillas. You only need about 3 tsp of it. A couple spoonfuls of the tomatoes is good, depending on what you like.
This is how it looks with the cheese before it's baked.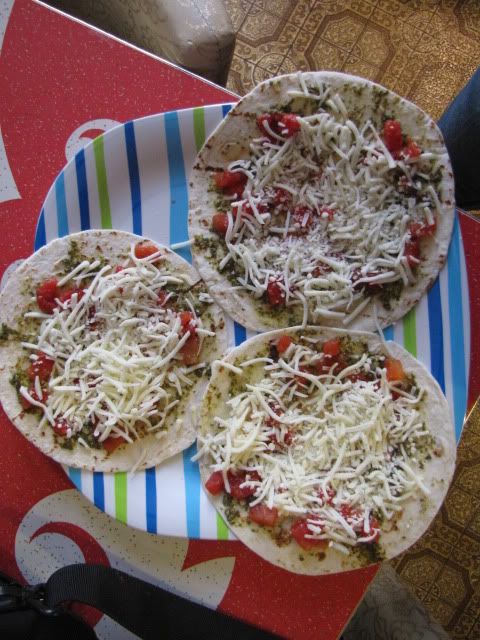 Bake the pizzas for at 450 degrees for 7-10 minutes. When the cheese is bubbling and is starting to get brown, it's done.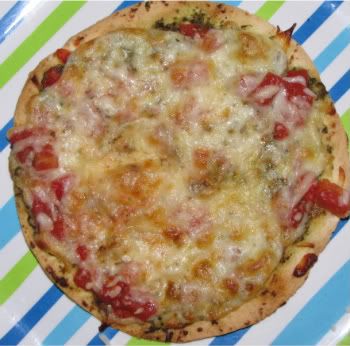 Enjoy! I always cut the kids up in 4 pieces.