Ok, so I've been slacking off a bit. The girls are now in school so I do have a bit more time to myself. Aislinn is in kindergarten and Tristen is in 2nd grade. They are both loving school so far and come home with some pretty funny stories. They ride the bus in the morning like 'big girls'. They look so cute in their school uniforms waiting for the bus to come, too! Here are some pictures of them on Thursday in khaki and white and on Friday in navy blue and white.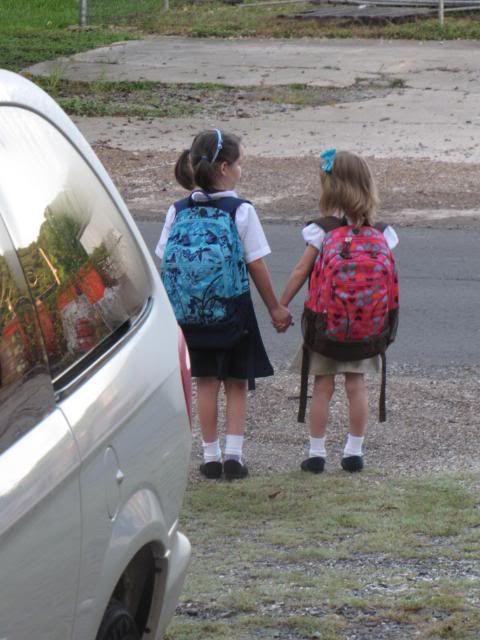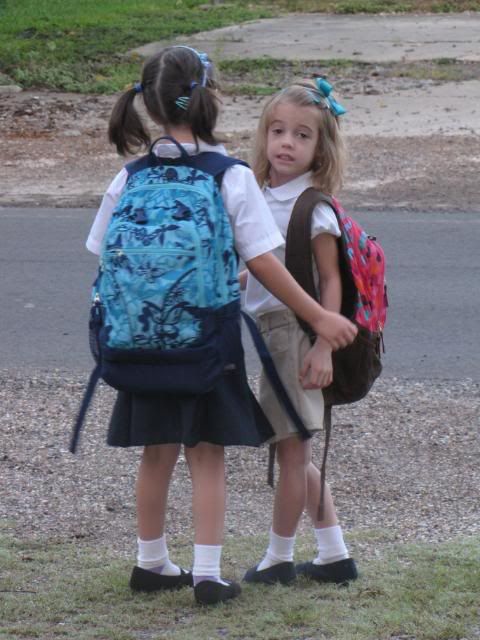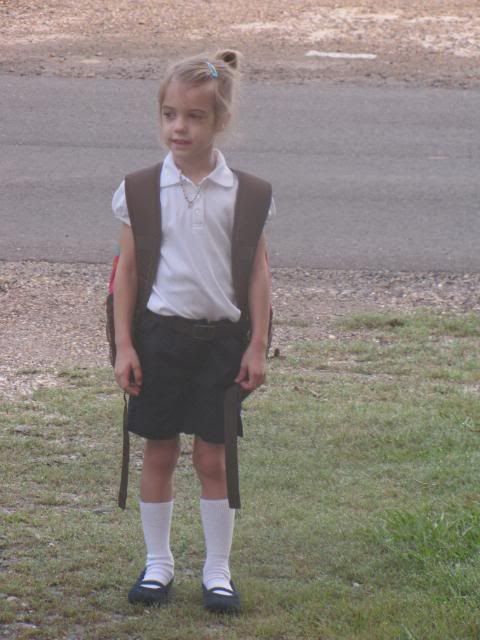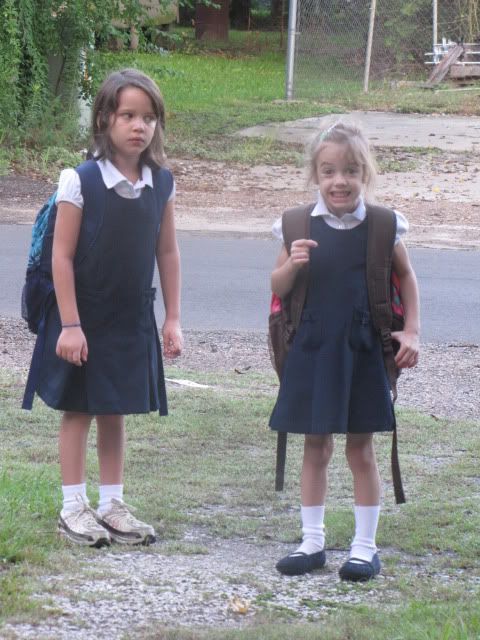 I got this one of Aislinn at her desk when I walked her to her classroom on her first day. Oh boy, did I cry when I had to leave. It's so bittersweet watching your baby grow up and trusting them in someone else's care. I know she's in great hands, though.
The countdown to Linden's birthday is still on. 8 days to go until LINDEN is 1!!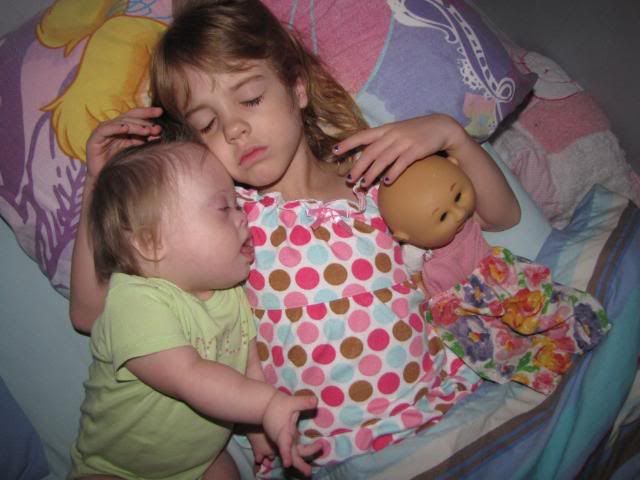 Oh, and Linden had her first experience with a lollipop and I wanted to show y'all. It was so cute and she was so sticky. Ha.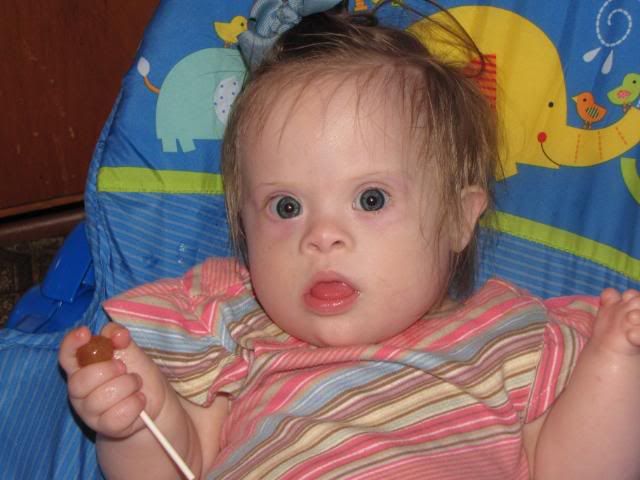 Thanks for reading!
Bianca