These sweet boys are listed on Reece's Rainbow. Both of them will be turning 4 years old soon and will be sent to the instution if not adopted by then.
Timmy (12)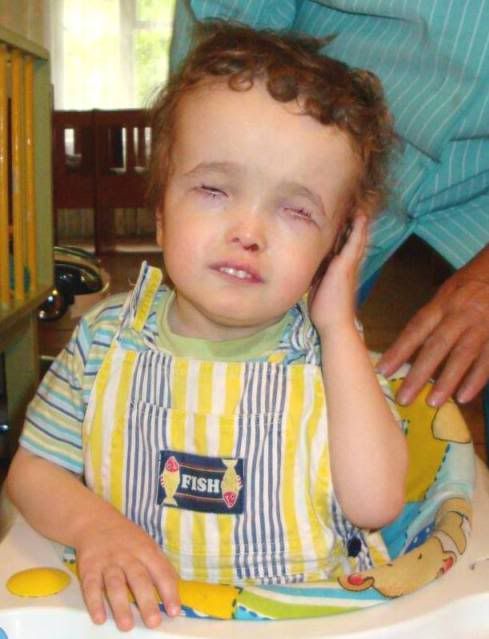 BOY, Born February 22, 2006

SIGNIFICANT RISK, PLEASE ADOPT ME SOON!!

Little Timmy has severe, untreated hydrocephalus, and this pressure is affecting his eyes. He is unable to see at this time, but he does have strabismus and cognitive delays resulting from the hydrocephaly. Surgery and a shunt will be a miracle for him. Please consider Timmy, he is facing the institution soon. Ivan (12)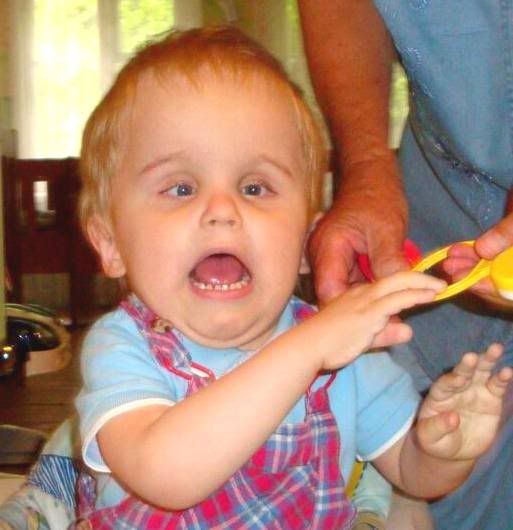 BOY, Born May 4, 2006

Ivan also has untreated hydrocephalus. He has strabismus, and cognitive and speech delay. He is not able to walk yet. But he is cute as a button and will blossom after surgery in a loving family environment! Ivan is also facing the institution soon, and can be adopted with Timmy and several other children with DS in this same orphanage.
Neither of the boys have any money in their grant funds, so even if you aren't in a position to adopt, you can still help. Every single penny that you give helps the family who is able to commit to them. They are from the same orphanage so they can be adopted together! They would make a sweet set of brothers, don't you think?
Also, after losing her family earlier this week and facing and imminent transfer to the institution, ANOTHER family has stepped up to bring Ruslana home! They do need your help though as adoption is very costly. They have 7 weeks to raise $25,000. Will you please help them? You can help them just by advocating and by prayer. Please visit their blog and put Ruslana's button on your blog.
Grab This Button